We're Mission Control for All Your

Digital Print Needs
Sometimes clients call us with a clear idea of what kind of base material they want to use. Yeah, we can print on pretty much anything you want, but we can come alongside in the process to make sure the end result is exactly what you want: a final product that looks perfect and works perfectly for the application.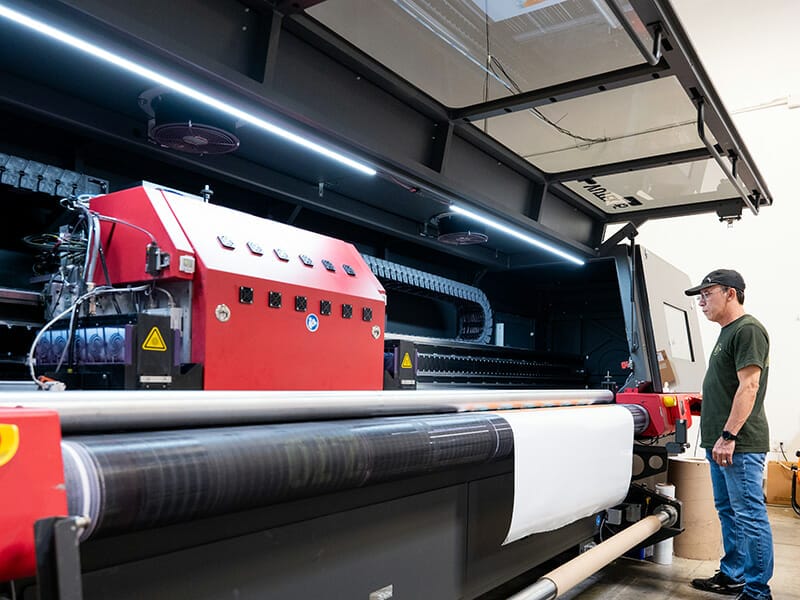 We could give you all the specs and data on our printers – trust us, as print pros we love that stuff. And while it's important, what's more important is knowing that we can print whatever you want on whatever you need…except air or water. 
Close your eyes and imagine a shape; go ahead, we'll wait. That shape you thought of, we can cut your printed materials in that shape. Even that weird curvy part at the top.
We'll get your project where it needs to go and it will be there on time. Just tell us where it needs to go and we'll handle the rest. One destination? Multiple locations? No problem.
Let us make your space out of this world.
In grand format and specialty printing, you can't just press Ctrl+P. In many cases, the level of print professional is just as important as the equipment. Delivering within a demanding marketplace requires quality and speed.
Technology and innovation might not be the first words you think of when it comes to print. But Copley is different; we're constantly finding new ways forward to modernize the industry and leverage technology.
Like any good sci-fi novel, the Copley story is about man and machine. While they could still turn on us at some point, we work pretty well together right now. Get to know us a little better.